---
Mooney Boats

"Mooney Boats operates a 24000 sq/ft. marine chandlery store in Killybegs.
Our retail staff are constantly on the move and required a communications solution that kept them in contact throughout the building. Business Telephone Systems designed and implemented a long range cordless telephone solution meeting our current needs while safeguarding our investment into the future.
Having the ability to move throughout the building without the fear of calls breaking down is a huge boost to our staff communications."
Barry O'Hara, Store Manager
www.mooneyboats.ie
---
Browne Printers Ltd

"I found dealing with Business Telephone Systems a true pleasure. Martin met with us, talked through cost cutting measures with the system that suited us best. The install was very efficient and no down time on our telephones. The new system saves us on average €200/300 per month. I Would highly recommend Business Telephone Systems to anyone."
Darren Browne
www.browneprinters.com
---
Swilly Group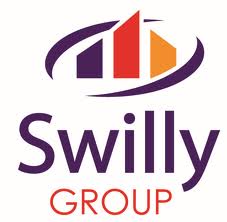 "The Swilly Group has been using Business Telephone Systems to design, install and support our computer network and business telephone system for over 5 years. He also provides and supports all out AV systems used in the training centre. We have received an excellent service from Martin over the years and he always responds in good time to any call outs or service/product queries. He has an excellent knowledge of the systems he supports as well as the pros and cons of the different broadband and telephone service providers.
Martin and his team recently undertook a project to carry out a major network redesign and reconfiguration of our computer and telephone network at our training centre. The project was a major success with no business interruption caused during the entire process. We have recommended Martin to our business partners in the past and would have no problem recommending his company in the future"
---
Gartan Technologies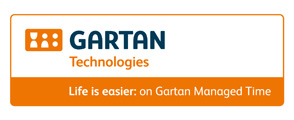 "In today's business world there are so many issues that are simply beyond your control. That's why it's important to take charge of those aspects of the business that you can control and one of those is our telephone system. It's a vital cog in our wheel.
We need a reliable and robust system and Martin Kelly and his team at Business Telephone Systems provide us with that. We deliver a quality professional service to our clients and Business Telephone Systems deliver a quality professional service to us. We have worked with them since 2007. We trust them and we know we can count on them to meet all our needs."
---
One Stop Motor Shop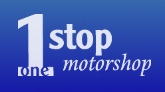 "Business Telephone Systems have been looking after the telephone system in our Letterkenny branch for the past 10 years. We have recently opened a new store in Sligo and they were our first choice to install the same systems there.Martin is our first line of support for any broadband/telephone issues which may arise and as our business is dependent on our phones and internet, then we need to have an immediate response to any problems and typically Martin is with us within the hour of an urgent call.
They have also installed 'Call Management Software' which helps keep track of incoming calls and gives us the opportunity to ring back abandoned calls and regularly do a communications audit which looks at costs and where savings can be made. We would have no hesitation in recommending Martin and his team."
---